Sumner Cemetery offers a variety of options for cremains.
Individual Urn Garden $795
This option offers single plots of land in order to place cremains in the ground and takes a 16″ x 8″ granite marker. This space does not allow for extended land use, so couples would each need a space. People choose this option because they prefer cremation and repose in a garden setting for an individual.
---
Glass Front Niche  $1900-$16,500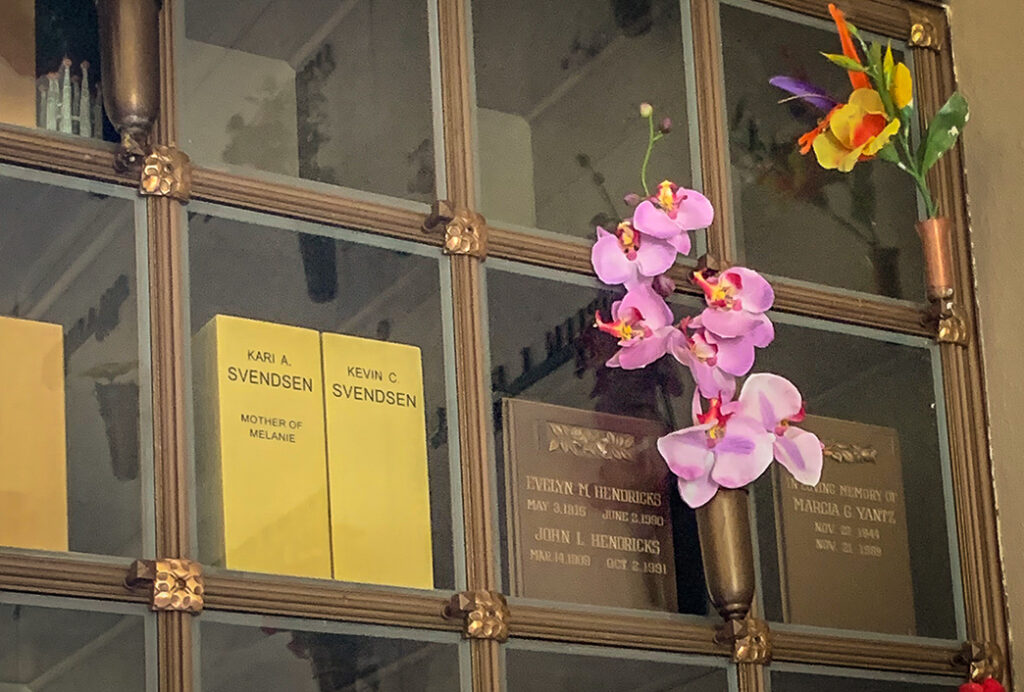 More choices coming soon. This option offers the comfort of an indoor setting for one urn plus the ability to customize the space. People choose this option because they like the convenience of a space out of the weather. Unlike other fronts for niches, the glass also offers the most flexibility to show pictures and your own way to memorialize your loved one.
---
Heritage Farm – pricing varies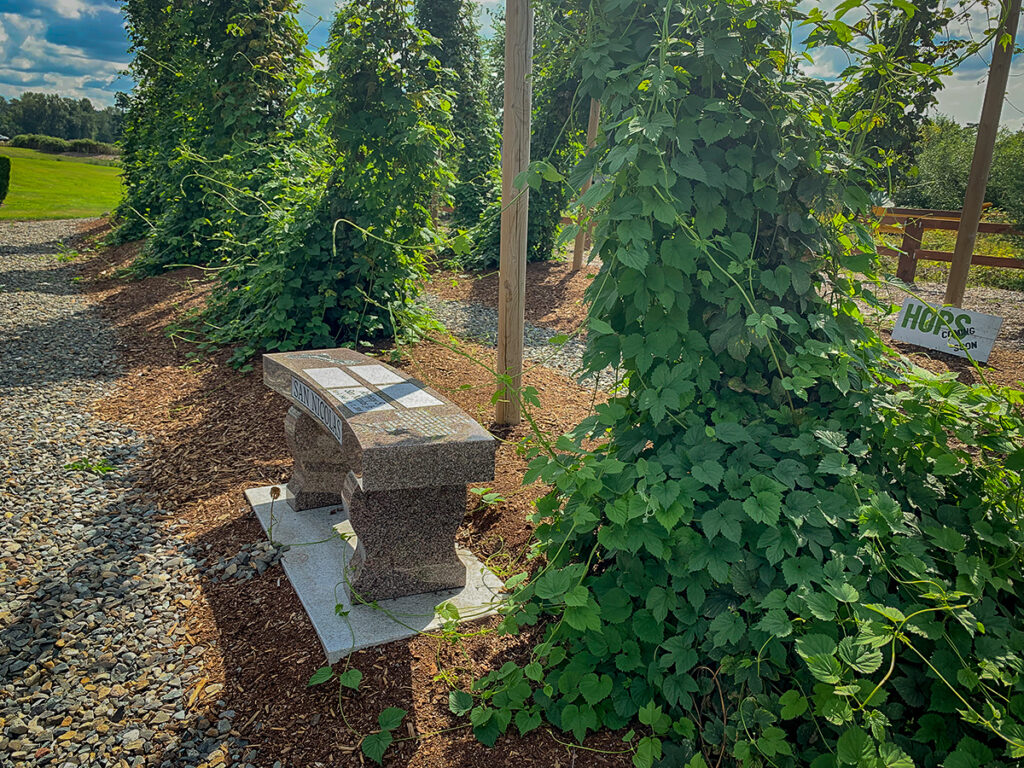 This new option celebrates the Valley's agricultural heritage. Options range from single plots from $695 to companion and family bench plots. The Wishing Well offers a community scatter option for $495.  All are in a specially designed area featuring hops, orchards and antique farming equipment. People choose this option for its unique beauty, celebrating farmers, gardeners and people who love the outdoors.
---
Granite Niche Wall $1895-$2695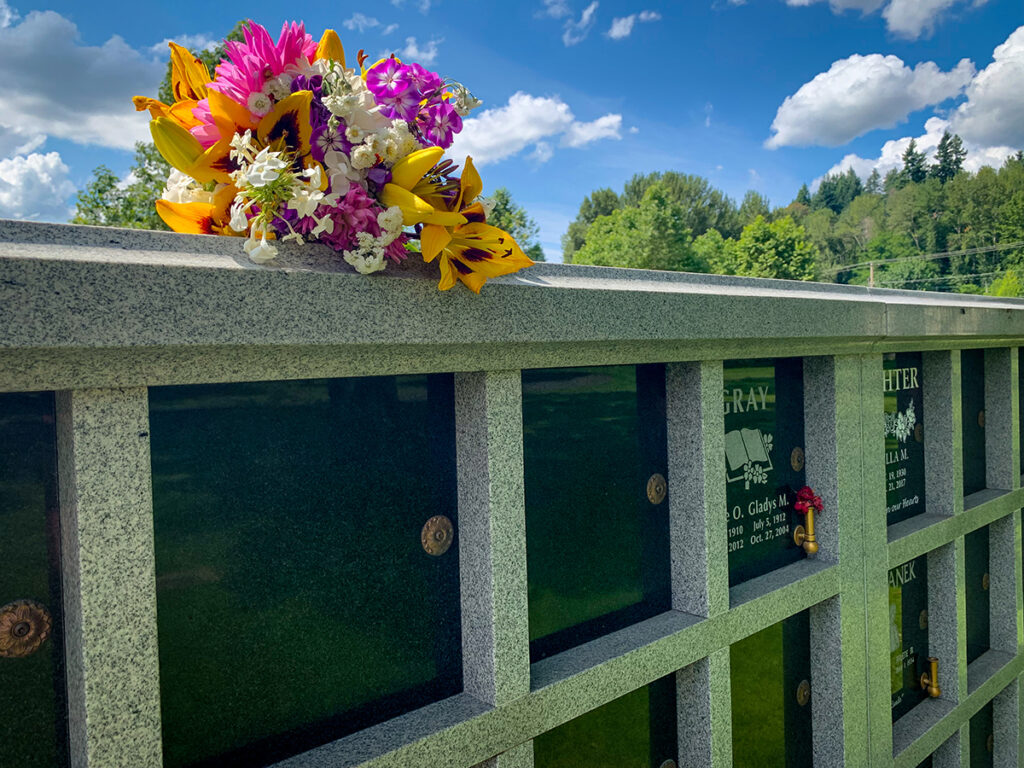 This newer option combines the beauty of granite with the landscaping of an outdoor setting. Black granite offers sharp contrast to your etching. People choose this option for the ability to etch granite, similar to a marker, yet enjoy the vertical setting of a wall versus being in the garden.
---